For all of our amazing @foursquareAPI developers –... →
Foursquare partners with OpenTable to add... →
Changes coming to foursquare's "here now" feature... →
Three-quarters of smartphone owners use... →
2 tags
Tools creating tiles to use Google Maps API for...
If you are posting a large image on the web, you may want to give the user chance to zoom the image without any limits. Google Maps are great example - you just zoom in or out to get the right detail of view. You may have seen usage of Google Maps API as an image viewer - you cut up very large images into tiles that than work with the Google Maps viewer interface. Look at this example, Google...
1 In 4 Facebook Users Add Location Tags To Posts →
On usage of Facebook location features. More on expanding Facebook location APIs there: http://www.insidefacebook.com/2012/04/05/200m-users-include-location-in-facebook-posts-company-looks-to-expand-location-apis/
Dennis Crowley on Foursquare acquisition rumor →
Foursquare acqusition offer, Dennis' career and more, interesting links!
Location-Based Marketing Whitepaper: Part I |... →
Comprehensive series of articles on geosocial services, published some time ago, but still valuable.
2 tags
Beautifull Storytelling Geosocial Case Studies
Storytelling with Geosocial View more presentations from Oliver Woods
Sharing on Foursquare →
This is detailed table of information shared on Foursquare with default privacy settings.
5 tags
impressive location tracking and visualisation... →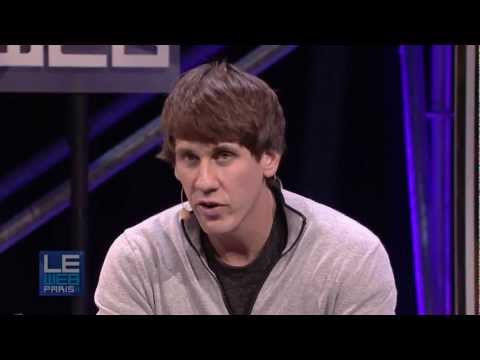 Stats on mobile geosocial users →
Up to 20 million known smartphone users have downloaded geo-social apps, there are 90 million smartphone users aged 13 or older in the U.S. and more stats
Planes, trains, and automobiles! An infographic of... →
Google Geo Developers Blog: Understanding how the... →
4 tags
4sqmap - Share your Foursquare Lists on Google Map →
Foursquare users in India →
4 tags
Forget where you met your girlfriend? Intersquares... →
You can combine your checkin history with another person's and find places where you met!
Google's Location-Based Social Annotations →
Google enhances (sometimes) social recommendation with geolocation. Haven't seen live, probably has been rolled only for United States
Check in on foursquare by marking your territory.... →
Urinate on a sensor and checkin on Foursquare!
Buy and sell foursquare venues with web-based game... →
Very cool "real life" game based on Foursquare checkins
3 tags
Look at nearby Foursquare venues on Google Map →
The application allows the user to find nearby venues based on a number of categories (food, nightlife, entertainment and shopping). Each venue shown on the map includes the address, the total number of foursquare check-ins, live check-ins and the number of opinions.
5 tags
On demographics of Foursquare and other check-in... →
More than three-quarters (76.3 percent) were checking-in from smartphones. Around 36.6 percent of users checked-in from an Android device, 33.7 percent checked-in from an iPhone and 22 percent did so from a BlackBerry device.
3 tags
Make a timeline on Google Maps →
Track your Foursquare checkins using Google... →
Stupidly easy hack
Yelp expands in Europe as the location reviews... →
Announcing the global hackathon winners! |... →
So many cool Foursquare apps!
3 tags
Foursquare Hack Switches Your Profile Photo Based... →
4 tags
Color Bets Its Future on Facebook →
2 tags
Street View Image API →
Homes on foursquare : foursquare Support →
Details on privacy settings of "home" venues on Foursquare.
3 tags
On the spatial memory of people →
"The hippocampus is the area of the brain used for spatial memory and navigation, and is generally larger in taxi drivers than in the general population."
3 tags
On adoption of LBS in America →
Some place list harmonization projects →
Is Foursquare's Dennis Crowley Silicon Alley's... →
Interesting story of Dennis Crowley…
1 tag
DYI aerial mapping →
foursquare's data and the Explore recommendation... →
Foursquare's Growth, Merchant Platform, Revenue -... →
Interview, Dennis also on Foursquare's business model
8 Cool Marketing Campaigns Using Facebook Places →
6 Successful Foursquare Marketing Campaigns to... →
6 basic tips of Foursquare promotion success. Interesting one with real case study of a give away.
Foursquare Ups The Price Of Custom Badge Program,... →
On price of Foursquare custom badges
3 tags
Google LatLong: Geo Developers at Google I/O 2011 →
Google announced the "Geo APIs Summer Learning Series" on the Geo Developers Blog. Over the coming weeks, each related talk from Google I/O will be getting its own blog post from the session speaker, pulling in what was discussed at I/O and then digging deeper into the technical content.
Mashable Reaches 100,000 Foursquare Followers →
YouTube - Coca-Cola - The Recycling King, Facebook... →
Recycling campaing using Facebook Places.
2 tags
Factual and SimpleGeo Team Up to Offer Developers... →
A new strategic partnership announced between two of the leading geo-data startups, Factual and SimpleGeo: SimpleGeo will now be incorporating Factual's global places data into its Places API.
4 tags
On Business Usage of Foursquare →
10M Users of Foursquare- Infographics →
3 tags
Mapping online behavior to offline spend →